Thanksgiving is quickly approaching! All of us at 600 Global appreciate the joy that comes with gathering around a table with good food and loved ones to reflect on the things we are grateful for. It is also a time to reflect upon where we have come from and where we are going.
Since Thanksgiving is a rather old tradition, we thought we'd focus on where we came from and find a few little-known facts about Thanksgiving for your reading pleasure.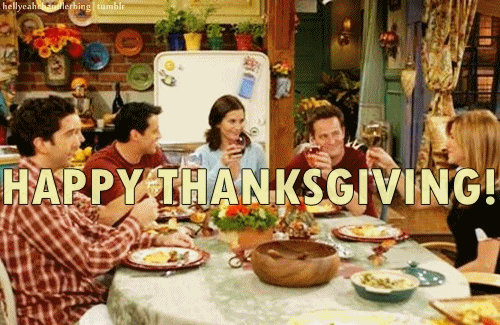 The very first Thanksgiving lasted 3 WHOLE days! Can you imagine eating food straight for three days? Ok, so they didn't eat food all day every day, but if our modern Thanksgiving was three days long you'd need to have a very, very stretchy waistband, that's for sure.

President Lincoln was the first president to actually sign Thanksgiving into becoming a national holiday. How's that for Old Abe's legacy?

Turkey was definitely not served at the first Thanksgiving. Between the pilgrims and the Native Americans, the meal likely consisted of deer, corn, and fish.

During the Great Depression, President Roosevelt tried to move the date of Thanksgiving to a week earlier, in the hopes that it would help the shopping season. It didn't have much of an effect and so it was moved back to its original date.

Wild, undomesticated Turkeys can run up to 25 miles per hour!!

A common myth is that Benjamin Franklin originally wanted the American bird to be a Turkey, not an Eagle! We don't know if Turkey rings out Freedom quite the same way that a Bald-Eagle does. However it turns out, President Franklin merely believed that the original seal of an Eagle resembled a Turkey more than an Eagle.

The first meal eaten on the moon, by astronauts Neil Armstrong and Buzz Aldrin, consisted of roasted turkey.
From all of us at 600 Global, we truly hope this Thanksgiving season is full of celebrations with family and friends as you gather to reflect on how lucky you are. Follow 600 Global on Instagram to see what we're up to this Thanksgiving Season.